"IF WE COULD SEE THE MIRACLE OF A SINGLE FLOWER CLEARLY OUR WHOLE LIFE WOULD CHANGE."
-Buddha
OUR RETAIL STORE IS OPEN. CLICK BELOW TO SHOP OUR DAILY FLORAL SELECTIONS.
Levi & Harris Loya
July 26, 2021
Juan & Brianna Ortiz
October 22, 2022
Aaron & Madison Black
May 8, 2021
Jeremy & Brittney Seaton
November 18, 2022
Nathan & Abigail Truett
June 6, 2022
Burdett Wedding Event
October 7, 2022
Contact us today at beautifulblossomofhouston.com to learn more about all that we can offer your wedding and special events and our availability. We are passionate about our designs ensuring your special day is an memorable. When we say we pour our heart into not only this business, but into our clients, we truly mean it. We would absolutely love to be considered for your wedding or special event! We take pride in ensuring that your wedding or especial event is absolutely beautiful, and we believe that once you are our client , you are considered as part of our family. We cannot wait to hear from you!
What Our Clients Say About Us
What Our Clients Say About Us
We provide floral designs for all types of events including intimate to luxury wedding and special events. We are here to provide you with positively beautiful, full floral arrangements that will leave you and your guests in awe. At Beautiful Blossom of Houston, attention to detail is our priority, so we never schedule more than one event in a day to ensure we can dedicate adequate time and attention to each client.
Beautiful Blossom of Houston is a small business, inspired by vision of innovation and consistency. Our passion for building beautiful floral arrangements motivates us to explore new designs,curate a specific vision, and consistent for each client. As a floral designers, we combine our expertise and vision to bring your design to life. Our goal is to ensure flowers are a memorable part of your wedding or special events. Our decision to be home-based florist is intentional so we can provide the highest level of care for each event. We believe that by keeping our business close to home, you never become "just another client" but rather a special piece of who we are.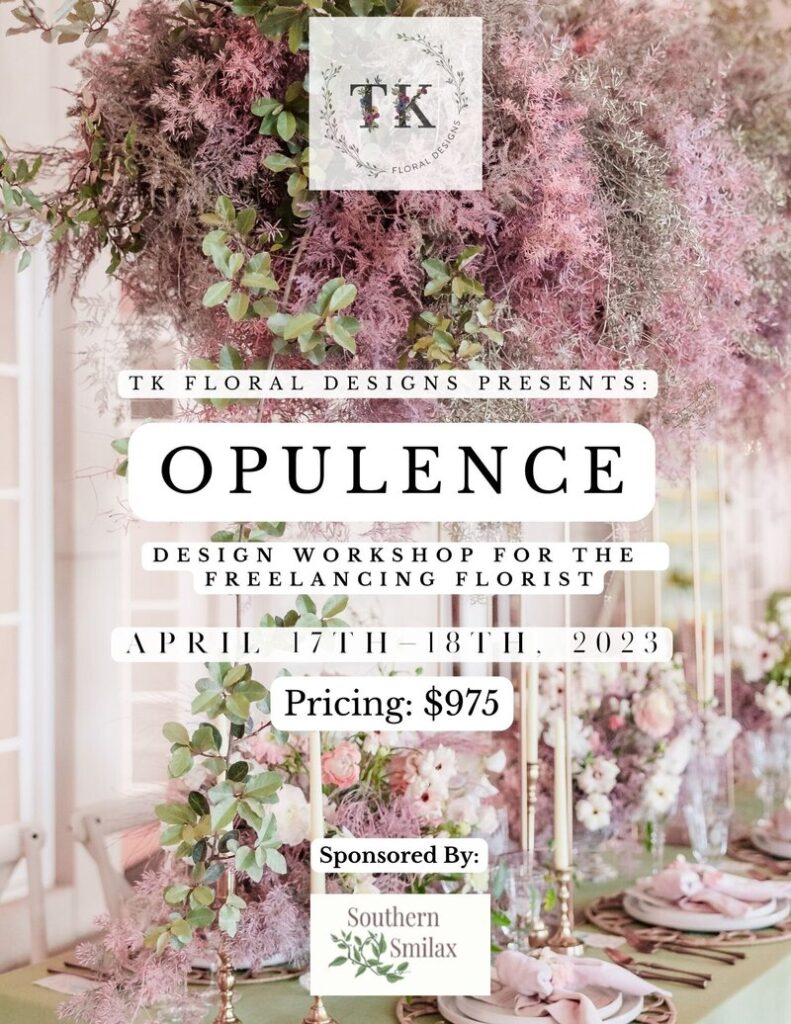 DESIGN WORKSHOP FOR THE FREELANCING FLORIST APRIL 17TH-18TH, 2023 PRE-REGISTER TODAY!
Are you looking to break into the Freelance Market of Floral Design Industry, but aren't sure how to get started? Want to know the tools and skills to ensure that you are hired for a project? This 2 Day Workshop will give you all the information, tools and knowledge that you need to be a sought-after Freelance Floral Designer.